Winter Olympics Turin 2006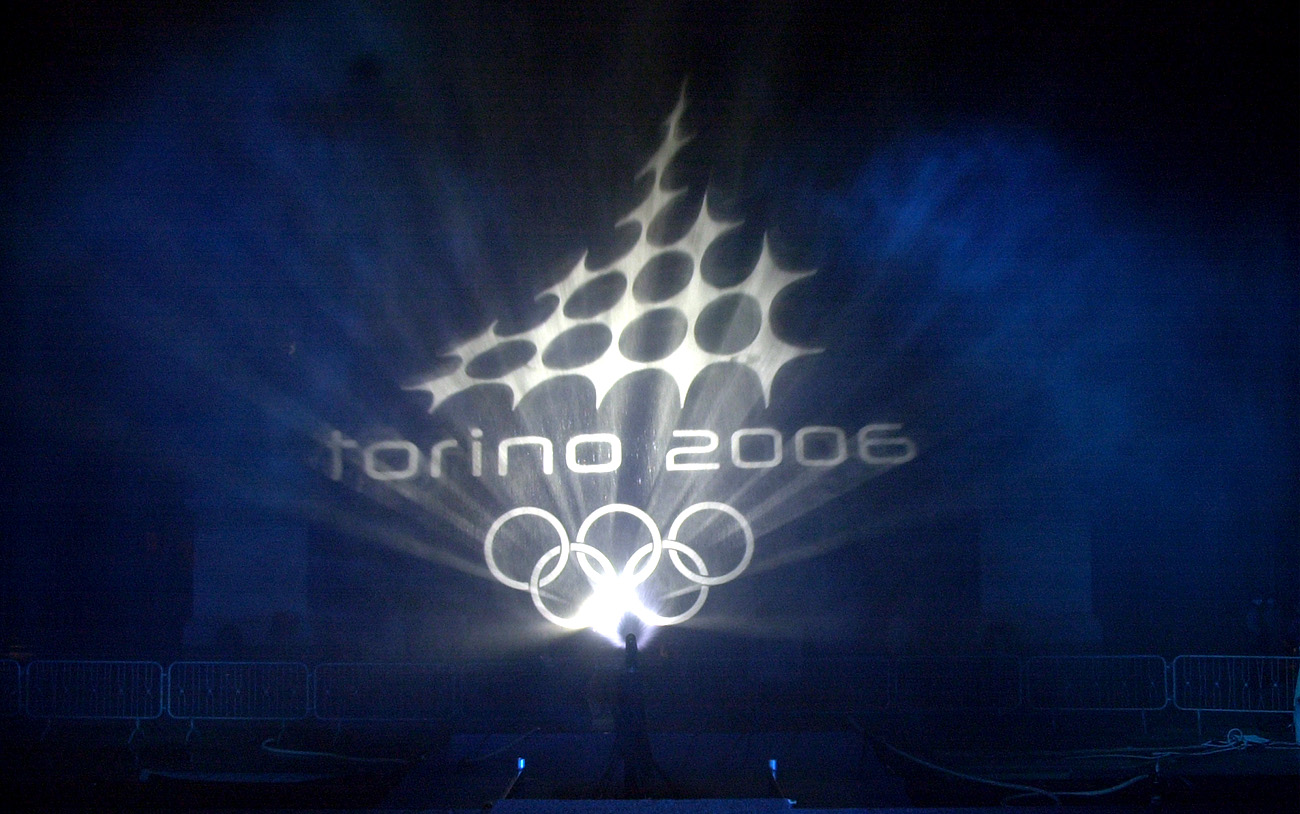 I Kataklò partecipano alla Cerimonia d'Apertura dei XX Giochi Olimpici Invernali di Torino 2006
Il 10 Febbraio 2006 i Kataklò hanno preso parte ad un evento di importanza mondiale: la Cerimonia di Apertura della XX edizione dei Giochi Olimpici Invernali di Torino 2006. I valori di fratellanza e di dialogo tra popoli e culture, che rendono i Giochi differenti da ogni altro avvenimento sportivo, insieme allo stile e alla creatività italiana sono stati rappresentati e raccontati attraverso scenografie uniche, coreografie di massa, straordinari giochi di luce e una memorabile colonna sonora. In tale occasione il compito dei Kataklò è stato quello di realizzare la coreografia di uno dei segmenti che hanno composto la manifestazione.
Segmento che, come gran parte della Cerimonia, ha visto impegnati sotto la direzione artistica di Giulia Staccioli anche 149 performers volontari accuratamente selezionati, ai quali è stato richiesto un grande impegno fisico ed emozionale. Il lungo ed attento lavoro di studio supportato dall'esperienza dei Kataklò insieme al forte coinvolgimento ed alla partecipazione di tutti hanno portato al superamento delle difficoltà e alla condivisione dei sacrifici con un vero "spirito olimpico". E proprio Spirito Olimpico – Citius, Altius, Fortius è il titolo del segmento realizzato dai Kataklò.
Come è nata l'idea dei Cinque Cerchi.
Inizia già nel 2003 la stretta collaborazione tra Giulia Staccioli e la società che ha coordinato le manifestazioni di apertura e chiusura dei Giochi – la K2006 di FILMASTER GROUP – sotto la direzione del Produttore Esecutivo e Direttore Creativo Marco Balich e la Supervisione dell'Art Director Lida Castelli.
La struttura scenica del segmento è nata a Milano, negli uffici di Film Master, sulla base di un'idea di Giulia Staccioli e di un semplice prototipo da lei stessa realizzato. Una straordinaria équipe ha collaborato affinché questa idea si realizzasse. La musica del segmento, appositamente composta dal brillante Michele Centonze con la collaborazione di Stefano Nanni, è diventata in seguito il leit motiv dei Giochi ed i costumi, curati dalla Costume Designer premio Oscar Gabriella Pescucci, hanno evidenziato gli statuari corpi dei performers.
Attraverso la supervisione e la creatività del Production Designer Mark Fisher, il progetto si è evoluto fino a diventare una struttura complessa e sofisticata, frutto di uno studio ingegneristico durato quasi un anno e diviso fra Italia, Inghilterra e Belgio. I Cinque Cerchi, i più grandi mai costruiti, sono di fatto cinque ascensori indipendenti di 7 metri di diametro ciascuno, altamente tecnologici, costruiti in alluminio e capaci di raggiungere un'altezza massima di 18 metri.
24 performers (12 Kataklò dancers and 12 volunteers) perform the choreography on three circles that alternate at different heights, rising and falling parallel to the ground. The choreography, which includes movements and successions taken from the shows Livingston, Beyond Limits and Up-Vertical Energies, plays on the idea of an aerial gyre (the reference in this case is to the Olympic Spirit for joy, nonviolence, and the annulment of hierarchies), which the performers, with acrobatic steps and the aid of harnesses and safety ropes, carry out as naturally as possible. 16 volunteer performers are positioned on the two hoops that remain down throughout their performance and perform movements in pairs (the men wear harnesses and are anchored to the structure with two ropes attached to the hoops' balustrades). The volunteer gymnasts, 41 named "Spiders" and 41 named "Dancers," perform the choreography on the floor around the Five Circles structure that forms the heart of the segment.
At the end of the choreography, all the performers leave the structure and a surprise stage action unveils the greatest tribute to the Olympic Spirit that has ever been performed in an Opening Ceremony: the Five Circles reach the vertical position revealing all their symbolic value and composing a large portal under which the athletes of the participating nations will make their entrance.
For the realization of this segment, and particularly for that of the choreography of the High Circles, the company and volunteers carried out nearly 200 hours of rehearsals that began in May 2005 and gradually intensified until the very day of the Ceremony. In addition, some volunteers, among those who performed on the lower hoops, were also trained to cope with the possible need to replace performers on the higher hoops.
For the staging of this segment, other professionals were engaged in careful work in addition to the athletes' performances. More specifically: for the company Kataklò Athletic Dance Theatre 1 Production Manager, 4 Assistant Ground Choreographers, 1 Rigger and the participation of Andrea Zorzi; while for K2006 1 Technical Manager, 1 Segment Coordinator, 1 Assistant Ground Choreographer and 4 Riggers.
Everyone's creativity and commitment allowed the initial idea to take shape, making the Five Circles an icon of the most striking and exciting moments, both choreographed and protocol, of the 20th Winter Olympic Games in Turin 2006.