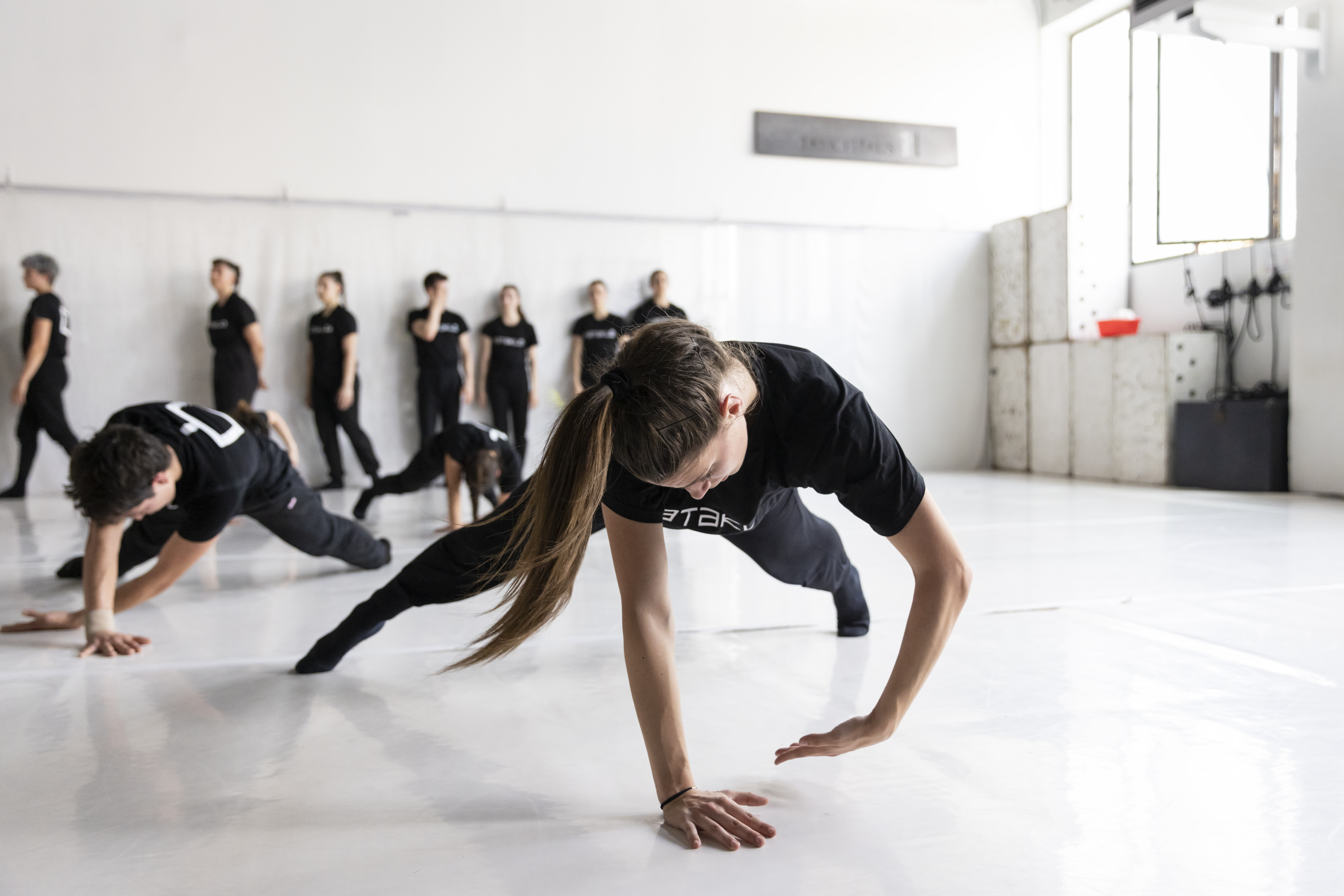 How does the audition take place?
Become an international artist, too
The audition is free of charge and includes a class in classical technique or barre on the floor, guided training in Katakló Method and acrobatics, and a contemporary class.
Next, each candidate will show their solo, lasting a maximum of 1 minute and 30 minutes.
Individual interviews with the Artistic Director will be held at the end.
If you cannot join us in Milan request your audition online!
Appointments
2023/24 Auditions
Open Day Sunday, May 14, 10 a.m.
Hearing June 14, 10 a.m. – Milan
Audition July 11, 6 p.m. – Castellana Grotte (BA)
Hearing July 14 at 2:30 p.m. – Milan
Hearing July 15 at 2:30 p.m. – Pesaro
Hearing September 10, 10 a.m. – Milan
Info & Registration
Get more information
If you would like to receive more information about the Kataklò Athletic Theater professional training course, please fill out the form below.