Great Events between Television Sports Art & Culture
The universality of Kataklò's language makes the company's work suitable for the most prestigious extra-theatrical contexts: fashion, television, magazines, advertising and greats events.
Among the many occasions are the opening of the 2006 Turin Olympic Games, the Sanremo Festival, Xfactor Italia, Amici di Maria De Filippi, National Kuwait Day in Expo 2015, as well as collaborations with brands including Bulgari, Cartier, Trussardi, Swarovsky, Patek Philippe, Luxottica, Missoni, Ferrari, Lamborghini. The company has since appeared in magazines such as Vanity Fair, Glamour, AF Magazine, Donna Moderna, D di Repubblica, Rolling Stone.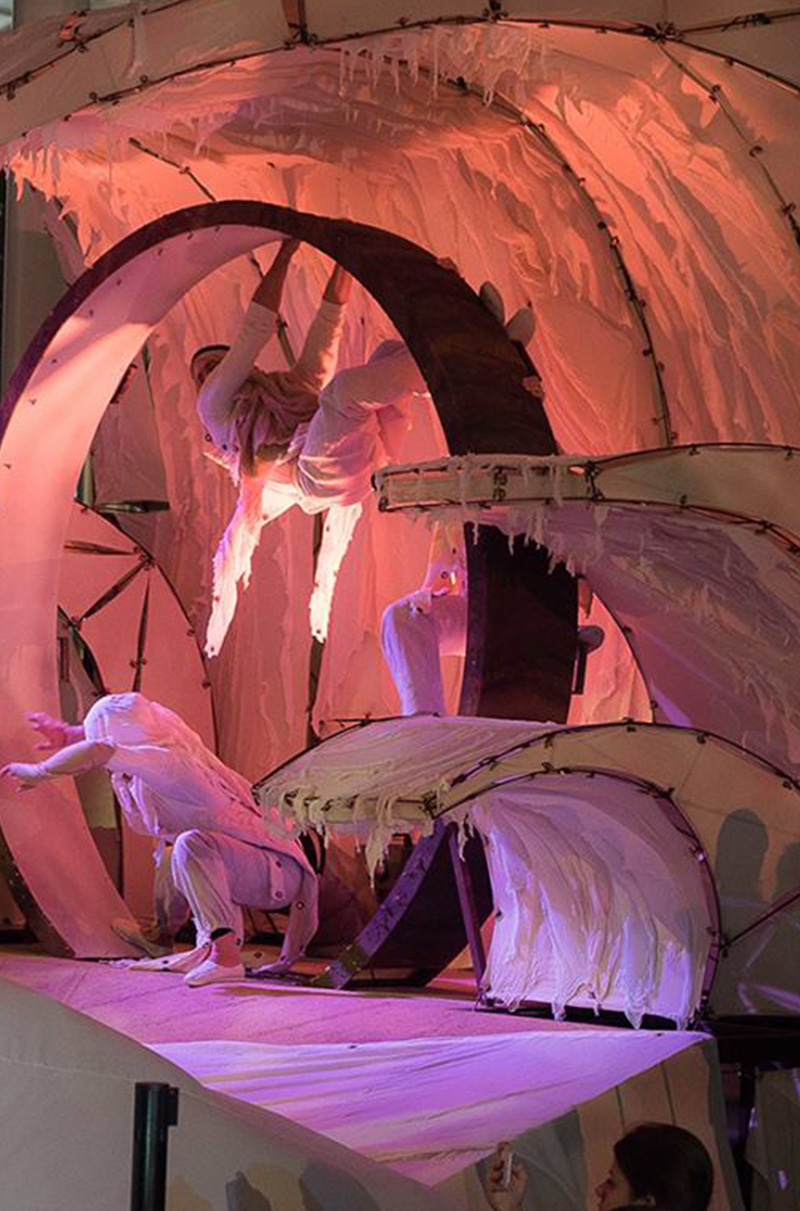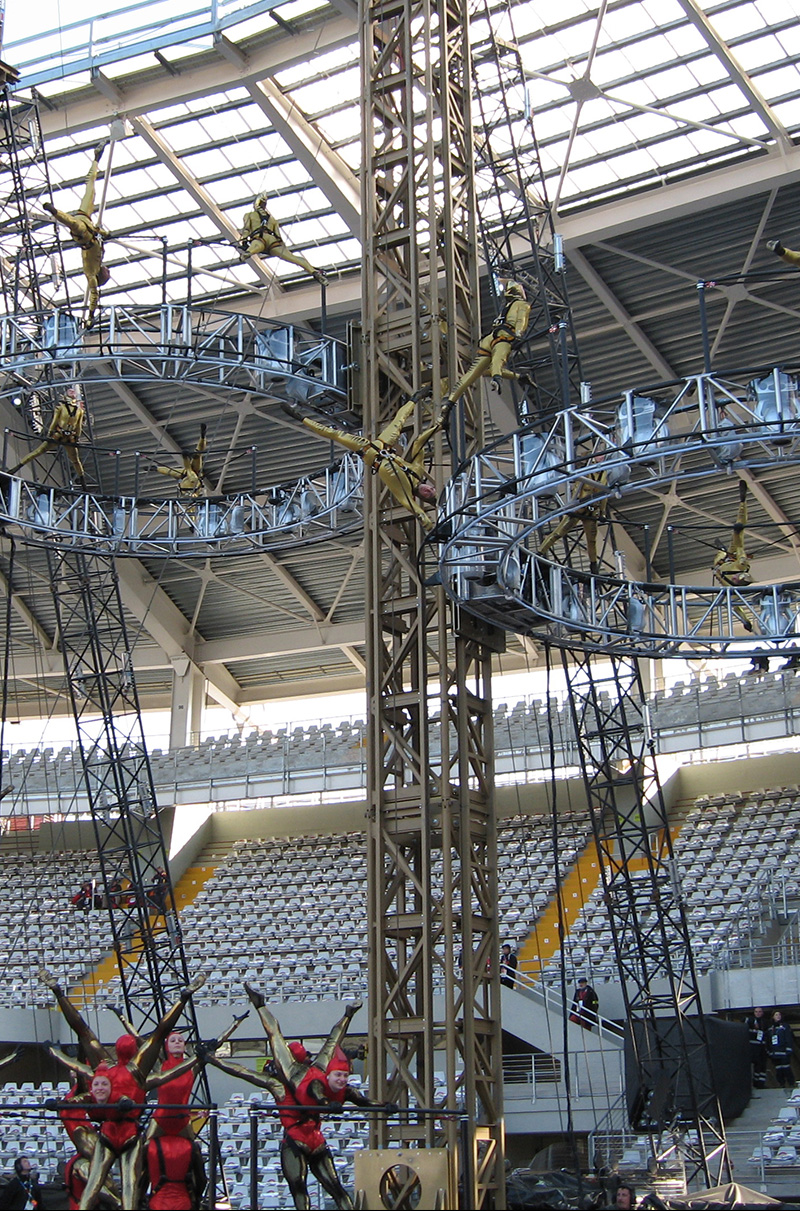 The Kataklò Company for the Opening Ceremony of the World Fencing Championships in Milan on

The Kataklò Company for the Opening Ceremony of the World Fencing Championships in Milan on

On the occasion of the 69th edition of the Sanremo Festival Kataklò accompanies Arisa, along