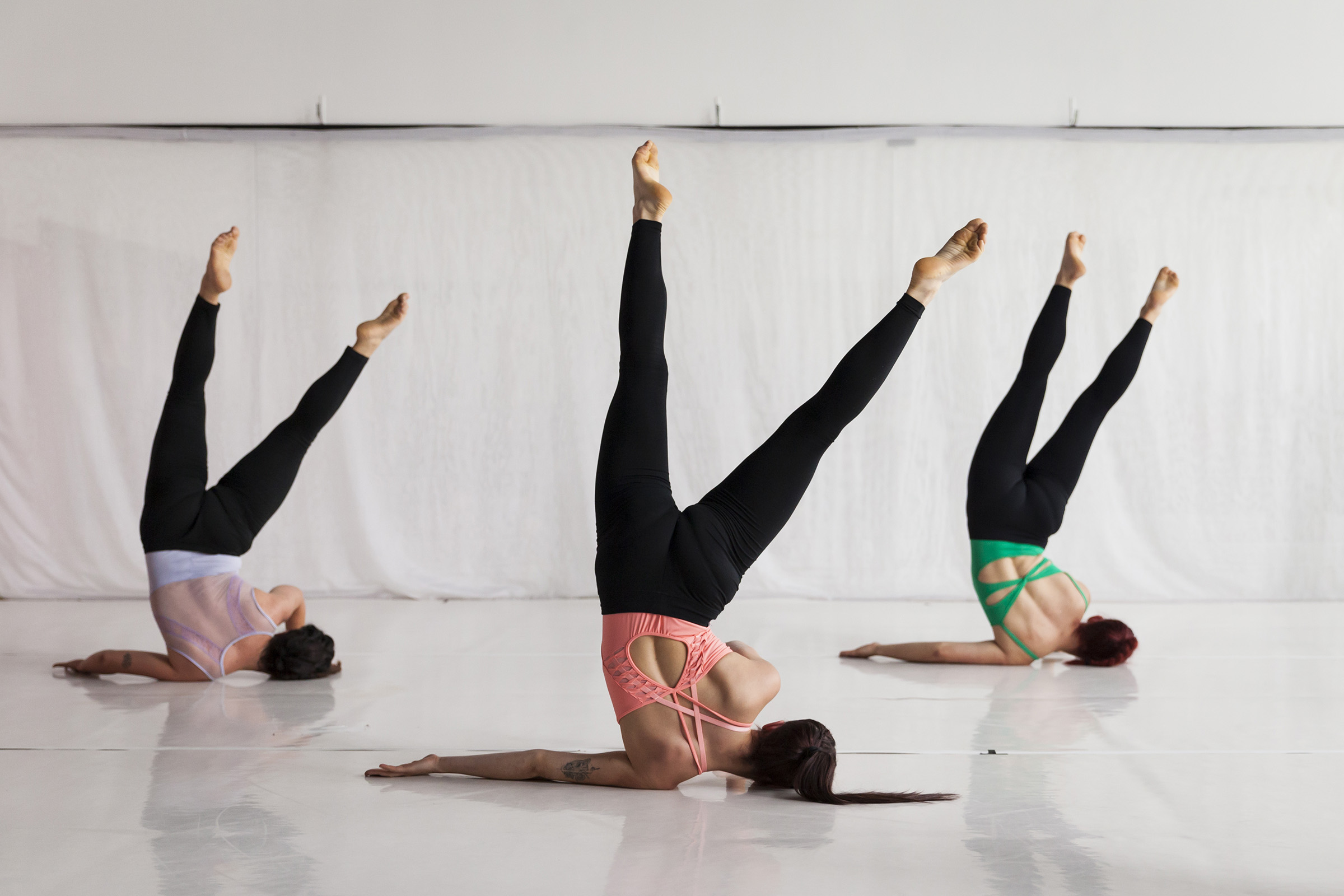 Off-site Stages
Bring the Katakló method into your school
Under the Artistic Direction of Giulia Staccioli, workshops are organized throughout Italy to study acrobatic disciplines applied to dance and theater aimed at dancers, gymnasts, acrobats and federal athletes. Athletes and dancers who grew up in gyms, schools, locker rooms and arenas finally have the chance to experience theatricality and the size of the stage. An opportunity not to be missed for those who wish to develop or complete the figure of the dancer-acrobat not only as a performer but also as an autonomous and complete artist-performer.
Accredited Kataklò teachers guide participants through technical and artistic training developed and elaborated by the company over Athletic Theatre's 15 years of experience in the international arena. The purposes are many: from enhancing the expressive aspect of one's discipline, to reinventing oneself as a performer to build a different professionalism, enhancing acquired skills and reworking them in an artistic-theatrical way.
Content and duration of internships are agreed with applicant schools/companies, based on the level and age of participants.
Katakló® Method
Ground Acrobatics and Aerial Dance
Examples of activated stages
In A.Y. 2022|23, Kataklò® Method, Ground Acrobatics and Aerial Dance internships were activated in collaboration with:
49 Cesena Academy
Art Equilibra ASD Modena
D&M Artelier ASD Bologna
DPLG SS Merone (CO)
Ensemble Group ASD Codogno (LO)
Kinema Dance Center Vicenza
ASD In Punta di Piedi Cuneo
One Step Progress Arona
Dance Project Def ASD Bologna
Volterra Dance ASD Volterra (PI)
Info & Registration
Get More Info
If you would like to receive more information about Kataklò Athletic Theater professional training, please fill out the form below.